Ready to take your oil and gas accounting to the next level? You're in the right place. Here's 4 ways to upgrade your accounting skills and close the books faster than ever.
1. Join Our Free Oil & Gas Accounting Education Series
Quorum is excited to offer a free 4-part best practices series on developing healthy cashflow and spend management! Each course is led by an accounting expert and meets continuing education credit requirements for the National Association of State Boards of Accountancy (NASBA) and American Institute of Certified Public Accountants (AICPA). Join them live or watch at your convenience on-demand!


Accounting Education Series Schedule
Financial Accounting Essentials Demonstration
Watch now
Improve your business practices through processes such as AP, AR, financial statements, and bank reconciliation. This session includes a review of chart of accounts, journal entries, accounts payable, accounts receivable, bank reconciliation, general ledger inquiry, and financial reporting. 
Fundamentals of Cash Application and Subledger Reconciliation
Watch now
Healthy cash flows are critical to a company's success. Explore the fundamentals of AR reconciliation and cash application in your accountable system of record and best practices for efficiency.
Financial and Cost Accounting Advanced Query Techniques
Watch now
Looking for some shortcuts? Learn tips and tricks for advanced query techniques using myQuorum AP and AFE, both web and desktop.
AFE and Spend Management Best Practices
Watch now
Understanding how your AFEs are created and tracked is critical. Learn tips and tricks for managing AFEs within myQuorum and ensuring your spend is under control.
View all upcoming courses by visiting https://resources.quorumsoftware.com/accounting-continuing-education-series-nasba. 

2. Learn and Earn With the Continuing Education Guide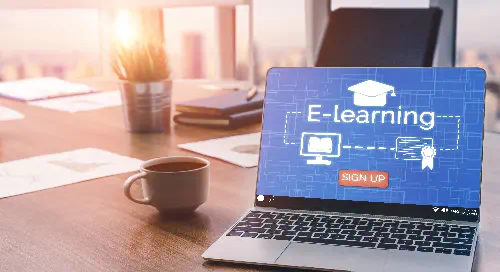 Download step-by-step instructions on how to earn continuing education credits from the National Association of State Boards of Accountancy (NASBA) and the American Institute of Certified Public Accountants (AIPCA).

3. Read the Castleton Resources Success Story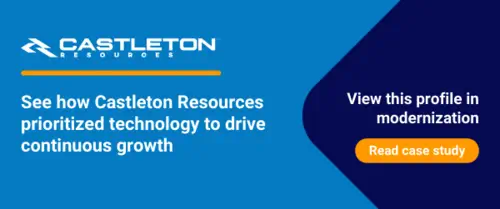 See how the Chief Accounting Officer & Controller at Castleton Resources worked with the leadership team to kick off their digital transformation. With a growth mindset at their forefront of all the decisions they make, read the case study on how they relied on Quorum Software to scale and support their business while increasing value for their investors.

4. Download the myQuorum Accounting Overview
Learn how to simplify accounting processes and improve reporting with transparent workflows and user-friendly dashboards in this overview.
---

Curious how you can track your financials from end to end with a fully-integrated oil and gas accounting software ERP suite? Contact us today for a free personalized demo!