My Quorum Land
Enable enterprise integration, drive faster deployment, centralize your data and improve land department velocity with My Quorum Land, our purpose-built solution for modern land teams.
Trusted Market Leader in Land Management Software

My Quorum Land streamlines land management with integrated features that provide robust functionality for lease acquisition, GIS mapping, lease management, and right of way.
90+
North American Operators Have
Adopted Our Land Software
80%
Largest Oil and Gas Companies in the
U.S. Rely on Quorum for Land
11M
Agreements Managed Using My Quorum Land 
Features
Lease Acquisition
Accelerate lease acquisitions while improving the accuracy of your data with web-based software for landmen and brokers.
GIS Mapping
See, analyze, and understand geospatial data with Esri® extensions that offer real-time insight into leasing and title activity.
Lease Management
Manage the entire lifecycle of your most important assets, from acquisition to disposition, and by specific depths and formations.
Right of Way
Stay on track with a single source for right of way management – easements, surface rights, permits, and more.
On Demand Land
Are you just getting started? Explore On Demand Land, cloud-based land management designed for small energy businesses.
Dynamic Docs
Accelerate productivity and efficiency with intelligent integration and search capabilities for all your documents.
ECalendar
Increase your overall workflow flexibility and configurability that can be easily managed without compromising performance and usability.
QGIS Pro
Leverage more out of the box, native Esri features for mapping and security, enhanced user experience with multithreading capabilities, and increased usability.
Proven to Improve Your Business Practices
From startups to supermajors, companies of all sizes rely on My Quorum Land, our land software for lease acquisition, GIS mapping, lease management, and right of way software.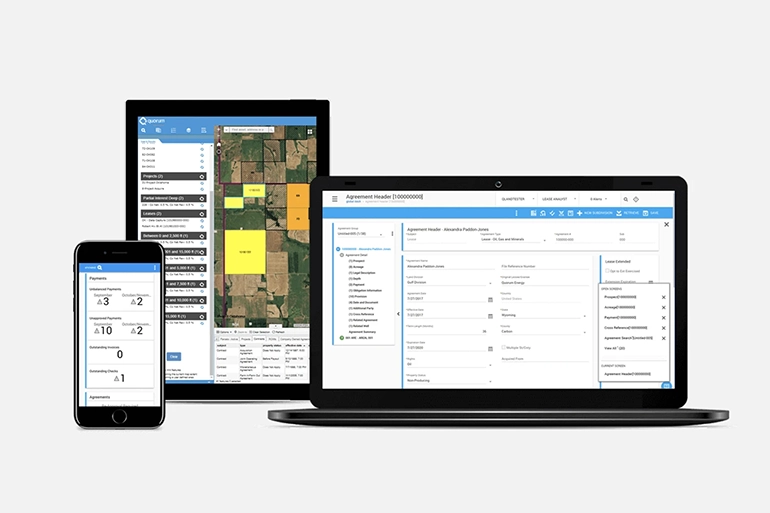 Benefits of My Quorum Land
Boost Operational Efficiency 
Reduce severe downtime using My Quorum Land by being able to carry out actions straight from the comprehensive dashboard.
Automate Your Processes
Work smarter and reduce manual work by automating your overall processes with sophisticated tools and functionality.
Find Data Immediately
Stop relying on reports for data - you can easily find any land data in seconds using powerful search capabilities.
Improve Data Accuracy
Trust the accuracy of your data with the ability to input data once and access it in multiple places as well as receive alerts when information is incomplete. 
Maximize ROI
Capitalize on your technology assets by investing once in a fully integrated solution that scales to meet your business needs.
Esri Cornerstone Partner
Cornerstone Partner recognition is given to organizations that have participated in the Esri Partner Network (EPN) for 20 years while demonstrating a consistent focus on helping customers succeed through the adoption of ArcGIS technology.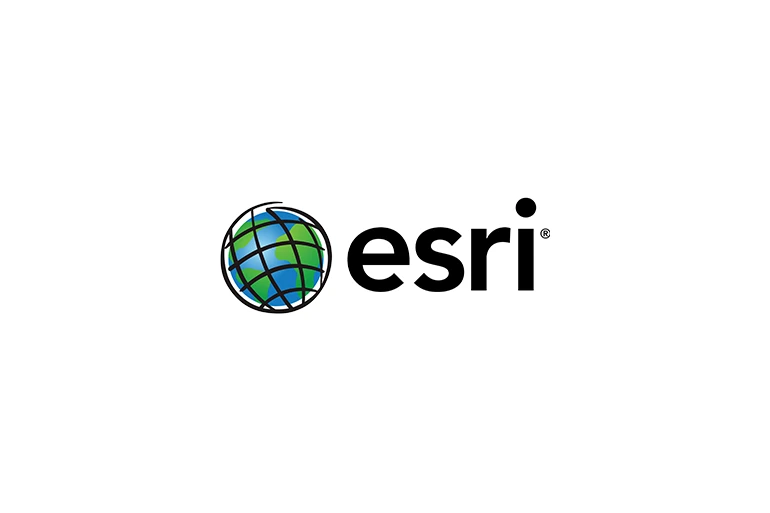 Modern Land Management with My Quorum Land
Learn insights on current market trends, how to navigate common challenges, and how to leverage different land technology to get ahead.