Energy Marketing
Reduce operating costs and de-risk your positions with eONE for gas and liquid trading and marketing.
Adapt Quickly to Changing Market Dynamics

Adapt quickly to changing market dynamics with decision-ready data at your fingertips, from contracts and transactions, to inventory and settlements.
Features
Contract, Position, and Credit Management
Understand your cashflow, track real-time credit liability, and ensure contract compliance.
Settlement and Accounting
Streamline order to cash fast with integrated accounting workflows that accelerate the process and expedite close cycles.
Deal Capture
Efficient deal attribution with automated physical and financial deal capture and processing.
Inventory Management
Improve decisions surrounding supply/demand balancing, scheduling, and profitability with detailed inventory volume management.
Complex Price Calculations
Multi-level price configuration features with price formulas and tiers, contract overrides, component level valuation, pricing on any quantity or attribute, and a custom scripting tool that supports user definition of any price calculation not covered by other price functions.
Trust Your Energy Marketing Software
Integrate operations across your entire oil and gas organization to ensure decisions are made from the same information.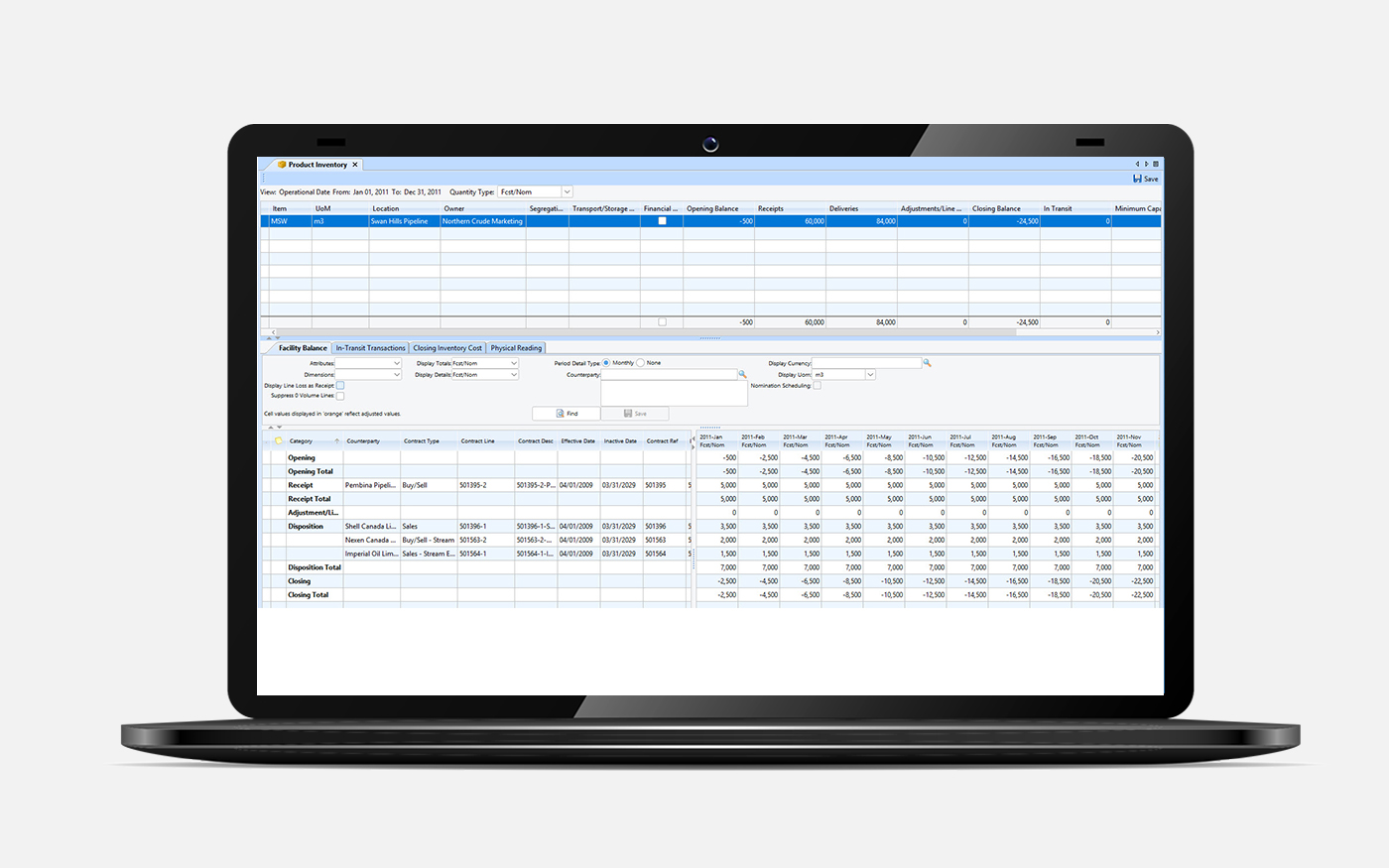 Benefits
Drive Efficiency
Automate all gas and liquids business activities from contracts through to transactions, inventory, and settlement, and leverage the integrated data for operational insight and better decisions. 
Cost Savings
Save money and get time back by replacing multiple applications to support midstream operators, wholesale marketers, and distributors, generating a lower total cost of ownership and more capacity on your team.
Flexible Integration
Easily integrate with other Quorum Energy Suite solutions and third party applications to support cross-functional activities, reduce complexity, and improve data analysis.
Factor Gas Liquids
See how Factor Gas Liquids improved business insight and efficiency during a busy season for the company.