Planning Space Financials
Get more control, visibility and have more confidence into your company's financial outlooks with Planning Space Financials.

Easy Financial Forecasting
Easily consolidate data from across your entire business to generate a complete picture of your company's financial performance and future financial outlooks considering any number of scenarios and sensitivities.
Features
Upstream Financial Forecasting
Design scenarios that incorporate detailed forecasts of DD&A, ROACE, Earnings and Deferred Taxes.
Acquisitions and Divestitures
Identify the projects that best suit your portfolio. Easily investigate the consolidated and incremental impact of acquisitions, divestitures or changes in ownership.
M&A Financing Options
Analyse multiple financing scenarios for your projects and portfolios.
Stay Informed of Your Financial Progress
Keep decision makers informed of progress throughout the year with regular reforecasts and powerful what-if analysis of future possibilities. When markets change, you can be ready to respond with updated impacts, in real time.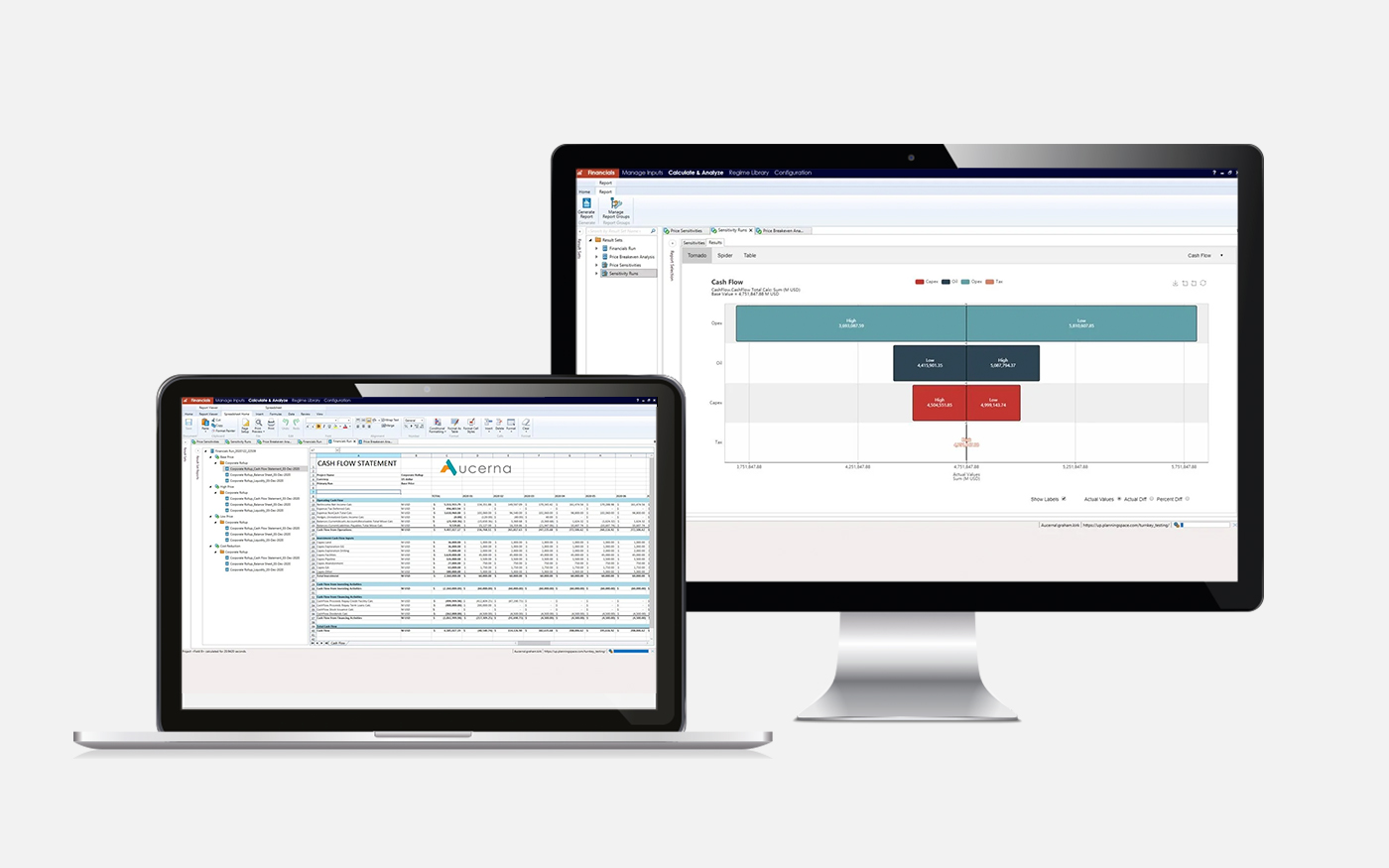 Benefits
Use Your Capital Most Effectively
Quickly test the financial return of capital investments at different price levels and under different investment scenarios. Generate group KPI's for individual assets, or across entire business units.
Ensure Your Commercial Success
Assess a diverse range of options and achieve better access to financing with defensible forecast calculations and the ability to meet covenants within a range of future market conditions.
Identify Key Business Drivers
Understand cause and effect to identify the key drivers of your business. Compare forecasting results against budgets and actuals to spot the variances and calculate your next move.
Learn how to Modernize FP&A from Mancal Energy
Hear from Alykhan Ladha, CPA of Corporate Planning at Mancal Energy, for insights and guidance on financial planning best practices and tactical strategies for scenario management.