Our product management team focuses on delivering best-in-class software that enables people to work efficiently, effectively, and easily. Encompassed in that is optimizing the user experience (UX). In simple terms, UX is how a person interacts with and experiences software.
For Quorum, our UX needs to be meaningful and relevant to the energy industry, so we prioritize UX throughout our product roadmaps and development decisions. Collaborating with our customers to understand how you interact with our applications is key to delivering a product you love.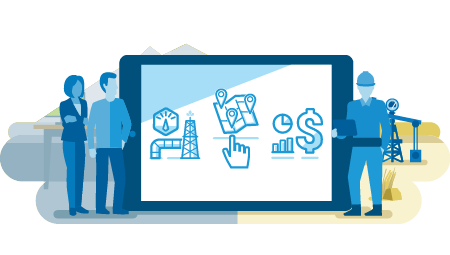 Over the last two years, Quorum has been using product engagement analytics with our SaaS applications to understand better how users interact with the software. We track application usage patterns and collect data to gain insight into how users engage with our software, which features they value most, and where challenges exist. Product engagement analytics provides usability analysis to our product teams to make development decisions based on input that comes directly from users. 
Based on our success to date, Quorum is ready to implement product engagement analytics across the myQuorum product portfolio, starting with version 2019.07.
Protecting Data
Quorum understands the importance of data privacy and security. Using product engagement analytics will not compromise the confidentiality of company data. We don't capture data that users access or record onscreen; we only collect information about how people use the application, such as navigation patterns, number of clicks, and time spent on a given screen. And the data we do compile is only available to the product management team at Quorum.
Enabling Product Engagement Analytics
Product engagement analytics is available for myQuorum applications through any delivery method: on-premise, Quorum-hosted, and SaaS. Quorum is enabling it for all cloud-based deployments starting with version 2019.07. For on-premise installations, Quorum will guide customers in how to set up product engagement analytics during your next upgrade or update. While our current initiative is to implement the solution across myQuorum applications, we are working towards having product engagement analytics deployed broadly across Quorum's full product portfolio.
We look forward to the exciting changes that this initiative will bring, including unlocking additional value for our customers through an improved UX.