On Demand SCADA
Reduce asset overhead and minimize risk with a cloud-based SCADA system that eliminates IT costs and natively integrates with Quorum's On Demand Production Operations application for field data capture.
Automate Dataflow from the Wellhead to Operations
Decrease unnecessary site visits by remotely monitoring your equipment and flow rates. Be alerted by configurable alarms to remotely control and automate field data capture with On Demand SCADA. Lower LOE and reduce downtime all in one place.
ONE
Place for All Your Production Data
90+
Customer Satisfaction Rate
Features
Monitor Wells in Real-Time
Access critical well data from anywhere and share it with field users.
Integrate Field Activity
Pair daily SCADA values automatically with lease operator information.
Set Custom Alarms
Send out alerts, texts, and calls with robust and reliable alarms.
Built-in Trending
Out-of-the box trending to help you visualize your data and identify your issues quicker.
Track Flow Variances
Spot data outside of normal ranges to resolve issues faster.
View Dyna Cards
See which wells need attention to prevent damage to field equipment.
Optimize Plunger Lift
Review plunger performance and make changes right from your desk.
Manage Communications Remotely
Configure and update communication protocols to keep wells online.
Drive Predictable Performance With One Complete Solution
On Demand SCADA empowers teams to identify problems before they happen, respond to issues faster, and deploy field personnel more efficiently with an integrated view of field operations.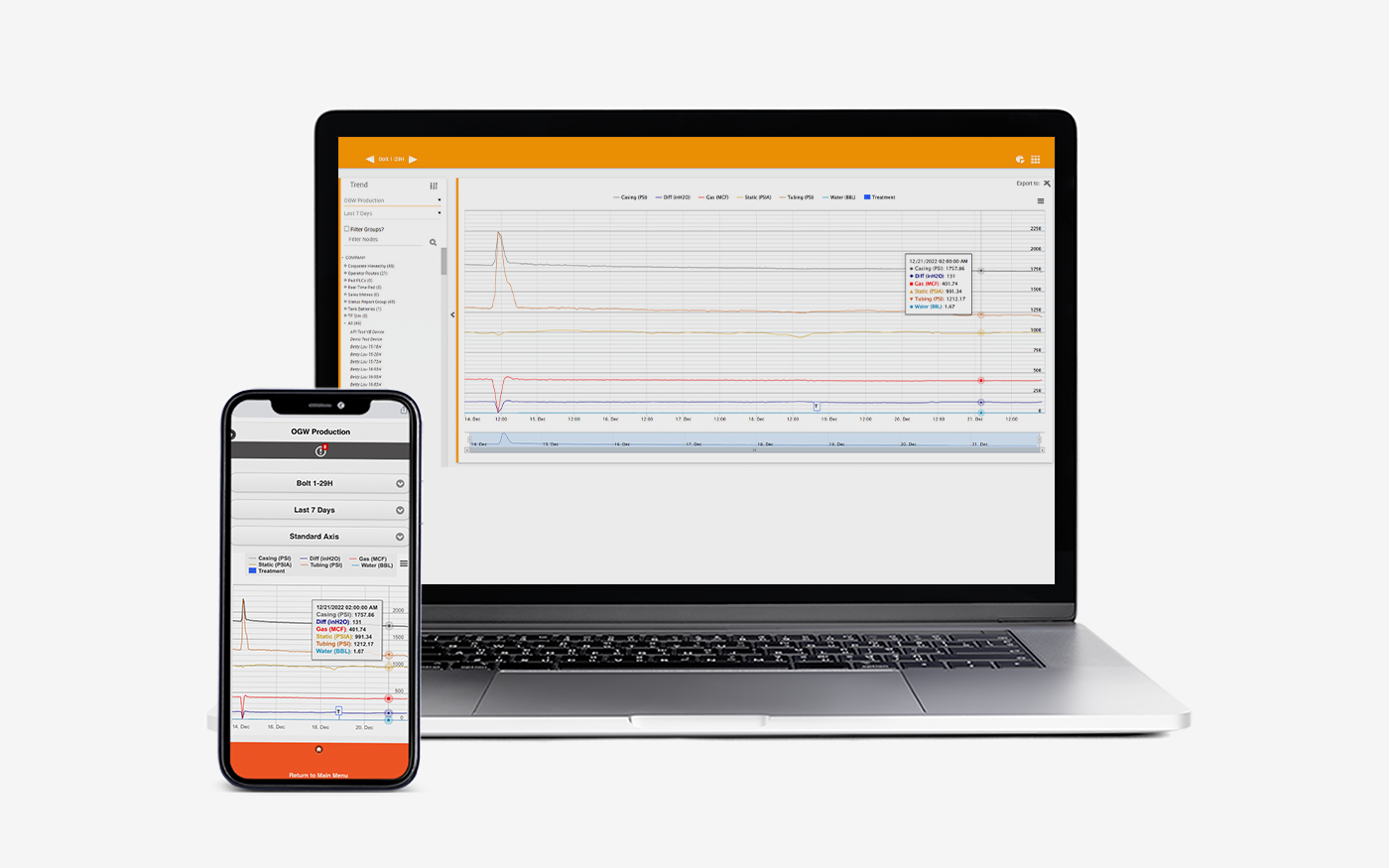 Benefits of On Demand SCADA
Operate by Exception
Reduce miles travelled and concentrate on wells that need attention.
Produce Trustworthy Results
Understand what drives well performance with a full view of production volumes, downtime, and field activity.
Do More With Less
Respond to issues quickly with real-time data, configurable alarms, and visualizations that let you review large amounts of data quickly.
Integrated with On Demand Production Operations
Eliminate the need for disparate systems with native integration to field data capture, production allocation, and regulatory reporting.
Eliminate Manual Processes and Maximize Production
"Support is the main reason why we chose Quorum. Quorum was able to deploy SCADA to all our sites in less than four months. We were bringing on six wells per month, which meant that we were able to monitor our wells from day one."
The right mix of software, process, and industry knowledge delivered immediate cost savings, less downtime, and greater insight.