We just closed on NAPE 2020, the largest upstream event for oil and gas, bringing in roughly 11,000 oil and gas professionals and close to 700 exhibitors. This year, we added some excitement to the event with a Harley Davidson sweepstakes only to NAPE attendees, and we unveiled a new booth with an interactive user experience to demonstrate how our software helps companies throughout the entire energy value chain.

But most importantly, we enjoyed meeting individuals in key areas of upstream operations to discuss their views on digital transformation in oil and gas as they invest in technology to simplify and expedite field operations and back office processes.
Watch the NAPE roundup video to see what the industry has to say.



According to a whitepaper from World Economic Forum in collaboration with Accenture, digitalization (which digital transformation is a component of) can create upwards of $2.5 trillion by 2025. A recent article from Baker Hughes C3, mentions that a key strategy for implementing the digital transformation is leveraging off-the-shelf SaaS solutions that can:
Provide end-to-end capabilities
Manage large volumes of disparate data
Scale with business growth
Most of the conversations we had at NAPE aligned with those themes. 
End-to-End Capability
A common scenario for a growing oil and gas company is to acquire leases, plan for drilling activities, and bring an accounting solution online to manage the associated royalties and payments. An oil and gas company in this situation would benefit from a single solution to manage the process, end-to-end. Quorum's Upstream On Demand is a cloud-based software suite of accounting and operations software that shares data for faster and more accurate cross-functional reporting and decision-making, and decreased operational expense.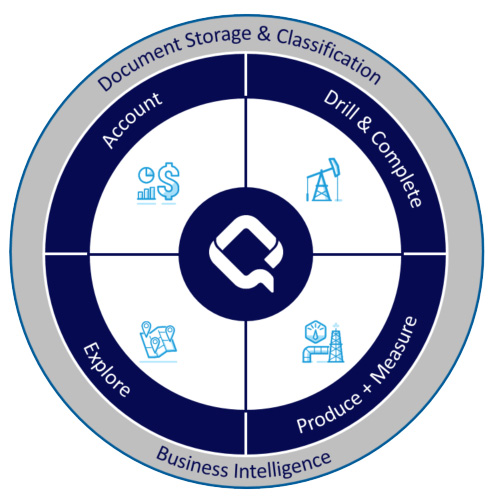 This includes land management, production operations, well lifecycle reporting, document management, and accounting software. This all-in-one product suite allows companies to reduce risk, LOE, and G&A per BOE by integrating field activity, production, and financial data within a single software suite.
Managing Disparate Data
With upstream assets, companies are challenged with managing enormous amounts of disparate data. For example, ownership information, lease expirations, and other financial obligations can be quite complex in land management. You may have one tract of land that has 50 owners all with differing interest types and amounts. Spreadsheets may suffice until reaching a certain breaking point, which is either connected to the sheer volume of assets or the complexity of your data. Simply put, ensuring and maintaining data quality and accuracy in spreadsheets is not ideal.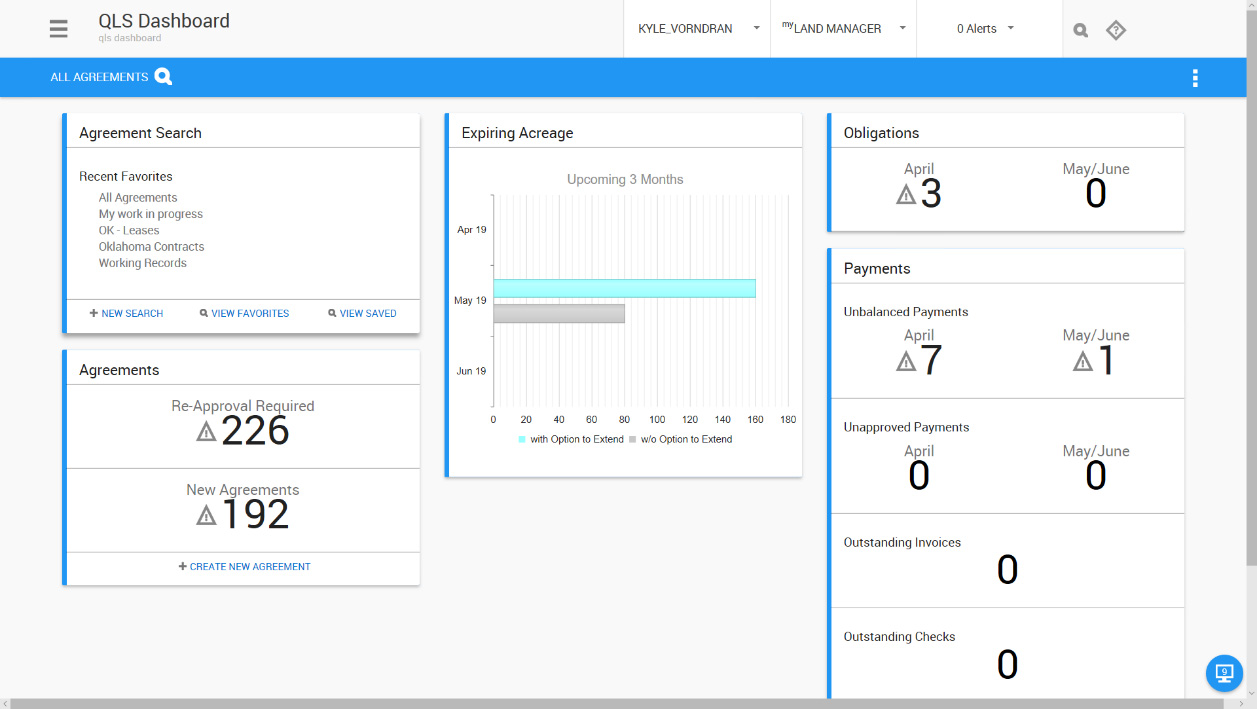 With Quorum's Land software, you get the functionality you need to seamlessly manage all of this data. For instance, the myQuorum dashboard (as shown above) informs you of tasks and due dates and allows you to take action immediately. It also includes built-in data validation to ensure data accuracy. One of our land customers is a living example of this as they saw a decrease in risk by being able to trust the information in the system and easily track obligations so they never miss any critical dates.
Connectivity and Scalability
The general sentiment from my NAPE conversations was related to decreasing overhead and infrastructure costs and being more efficient with data access.


"As we grow bigger, the cloud allows us to work more efficiently."

-NAPE attendee #1



 
 

"From reduced overhead and infrastructure costs, the cloud is the way to go."

-NAPE attendee #2

One example of this, which our customers will attest to, is how our cloud-based Production Operations allows field workers to seamlessly connect with the back office to improve operational decision making.
Connectivity is important, but let's not forget about scalability. SaaS solutions use cloud-native technology to support business growth and help with resource allocations by reducing hardware and implementation costs so those funds, and the employees that support and maintain the software, can be better utilized.



Conclusion
The digital transformation is underway, and we experienced it first-hand at NAPE with companies sharing their experiences and seeing the value and efficiency gains from leveraging SaaS solutions. As upstream operations continue to tighten and companies are faced with more scrutiny than ever, they will continue to look to their software applications to drive efficiency and productivity.
We look forward to exhibiting again next year at NAPE when we can showcase our new innovations that drive growth and profitability for companies across the energy value chain.
To learn more about our fully integrated upstream solution, visit our Upstream On Demand web page.