There has been plenty of discussion on the shifting operating strategies of E&P's in 2020 to deliver much needed returns to capital investors. Production growth at all costs is no longer the battle cry. So how are companies making this transition? We work alongside hundreds of oil and gas companies every day, and we see patterns arise in the types of questions and requests we receive from our customers. We'd like to share a recent trend with you: Workover/Failure Tracking.
On average, 42% of the equipment in the field is more than 15 years old and works at only 77% of its maximum productivity. And according to a Kimberlite research study, just 3.65 days of unplanned downtime a year can cost an oil and gas company over $5 million.
When a piece of downhole equipment fails, you shut-in the well, fix it and move on to the next. The main priority is getting the well back online, while capturing meaningful data about the failure often takes a backseat. Right?
Recently more companies are looking to us to improve their workover and failure tracking. They want to increase the data captured around failures to identify problem areas, reduce unplanned downtime, and better understand how workovers affect well economics.
Traditionally E&P companies place an emphasis on drilling and completion data collection and reporting. They closely watch metrics on days from spud, cost/ft, and frac stages. While completion reporting is still a focus, the workover phase of the well has been slower to adopt a data-centric approach.
And this certainly isn't a new concept, but it's been one that's out of reach for many start-ups and smaller operators who don't have the headcount or IT resources to deploy sophisticated field and office technologies to achieve these same results.
How WellEz customers are solving this challenge.
We have found that capturing only a few extra data points about failure and workover activity in a reporting system can lead to significant insights for reducing unplanned downtime. Furthermore, using this data to supplement your production metrics can give insight into production spikes, trends, and even future failure rates across assets.
Many operators start by simply tracking the number of workovers that occur across certain fields, allowing them to identify troublesome areas and how those are trending over time.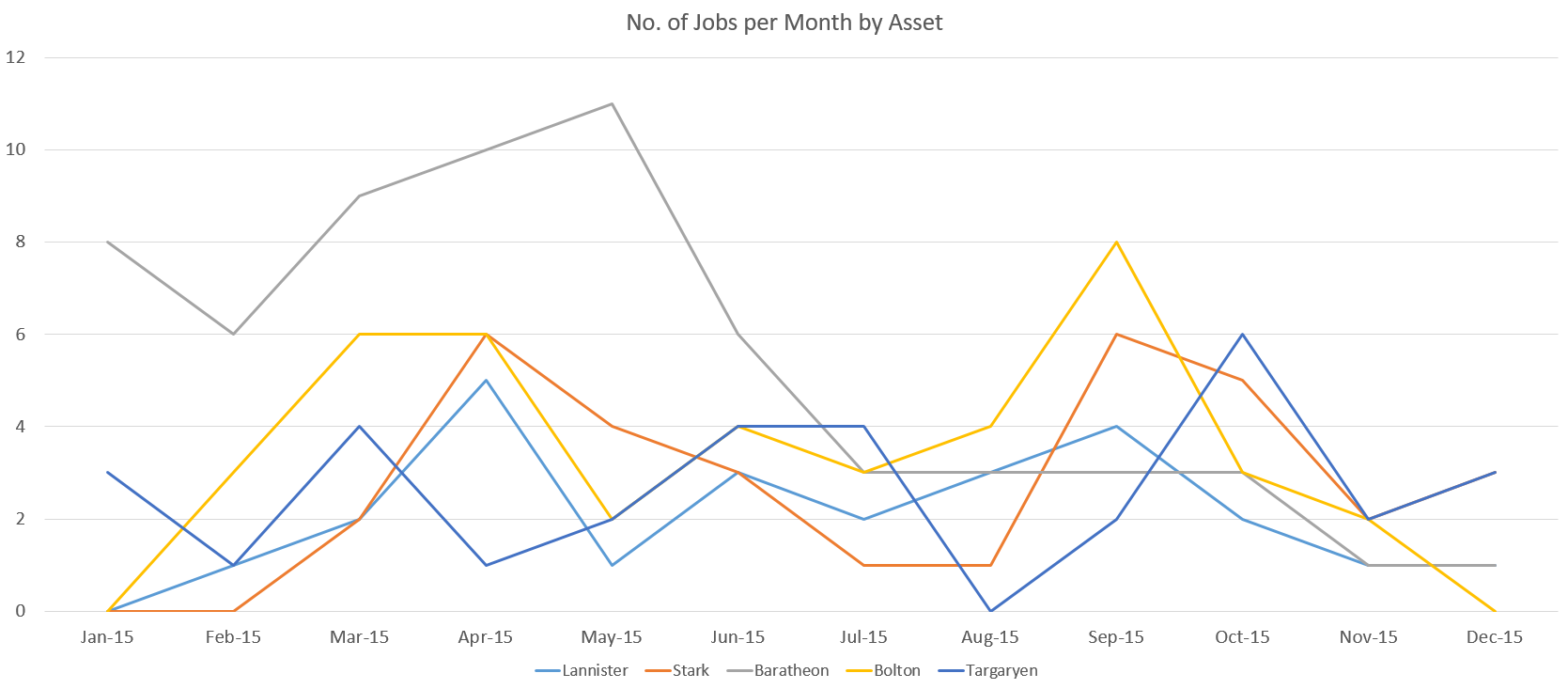 The next step is to classify the type of work performed on each well, identifying which types are being performed most frequently each month/quarter/year.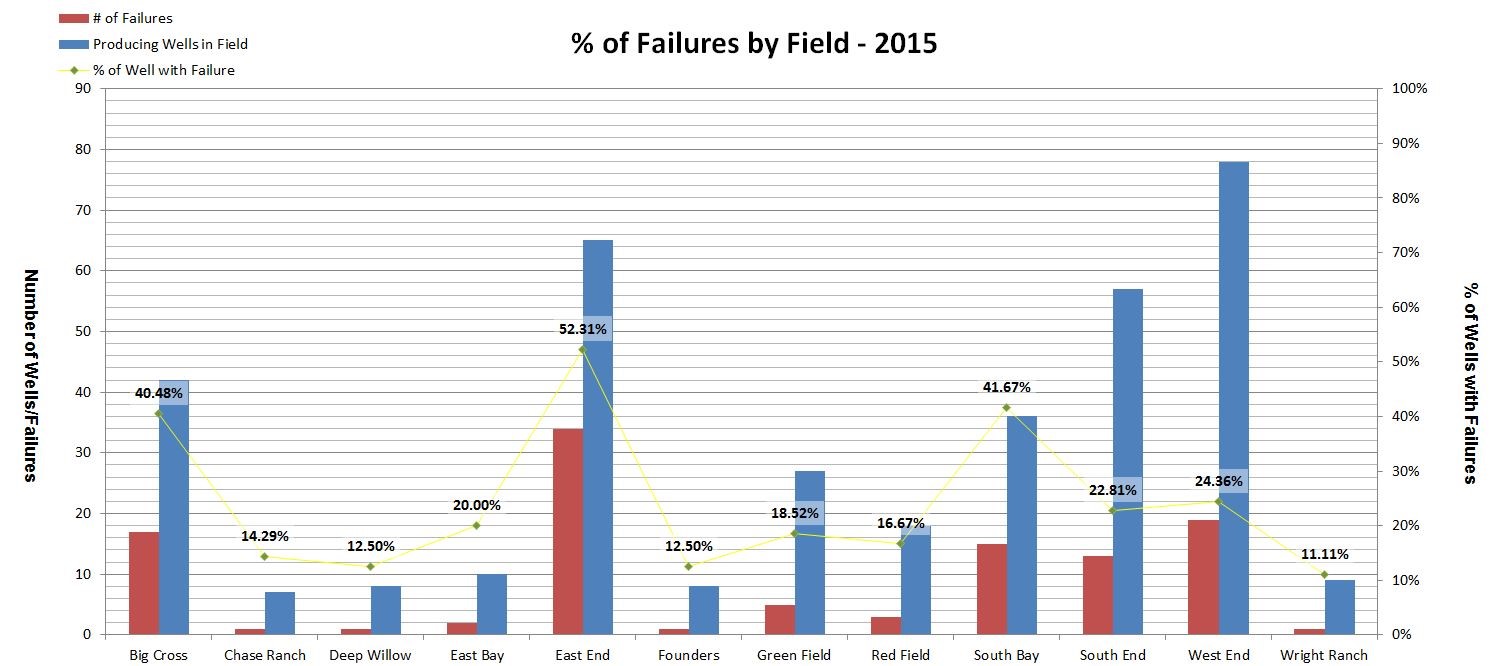 Pairing field cost estimates can provide insight not only for accounting accruals, but when paired with your production volume charts, you see the effect on production volumes vs. the money spent on the well.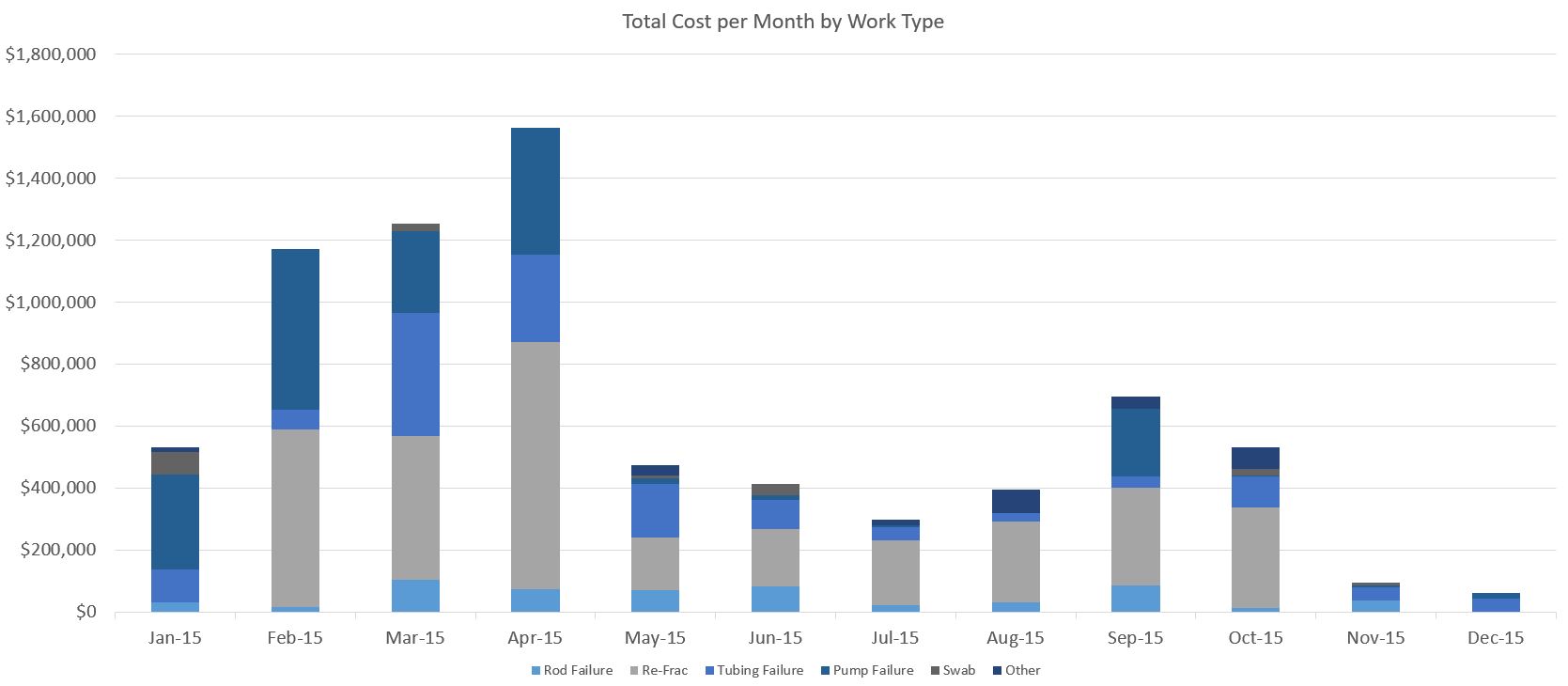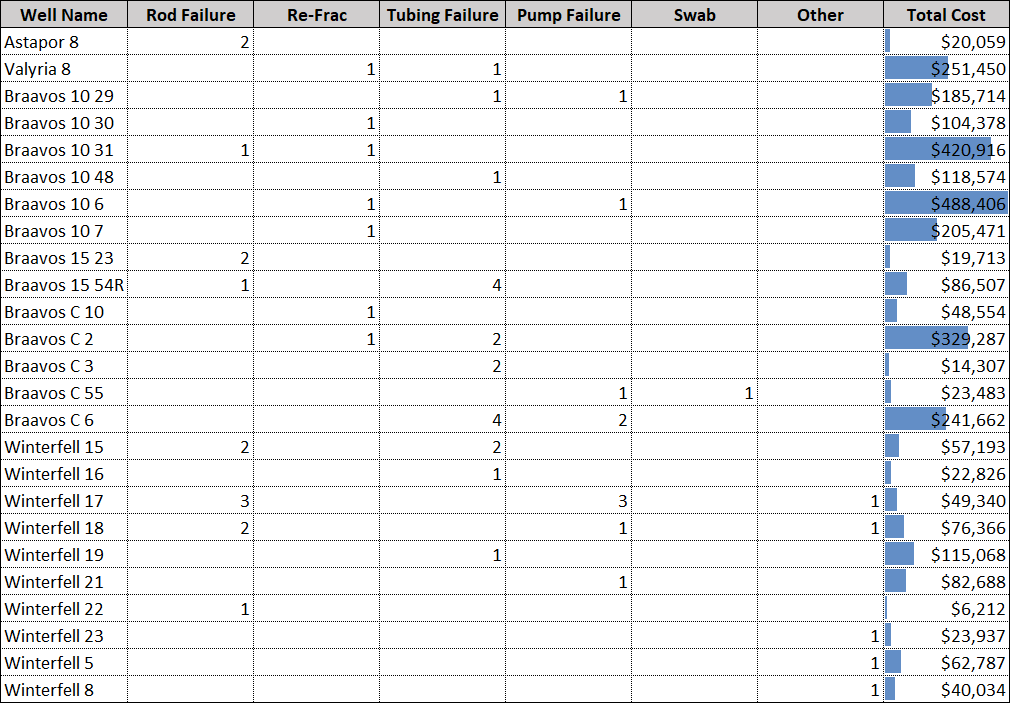 Now that you are tracking where the work is occurring, what type of work, and how much it costs, tracking the days and personnel is an easy addition. With this information, you can strategize on reducing unplanned downtime.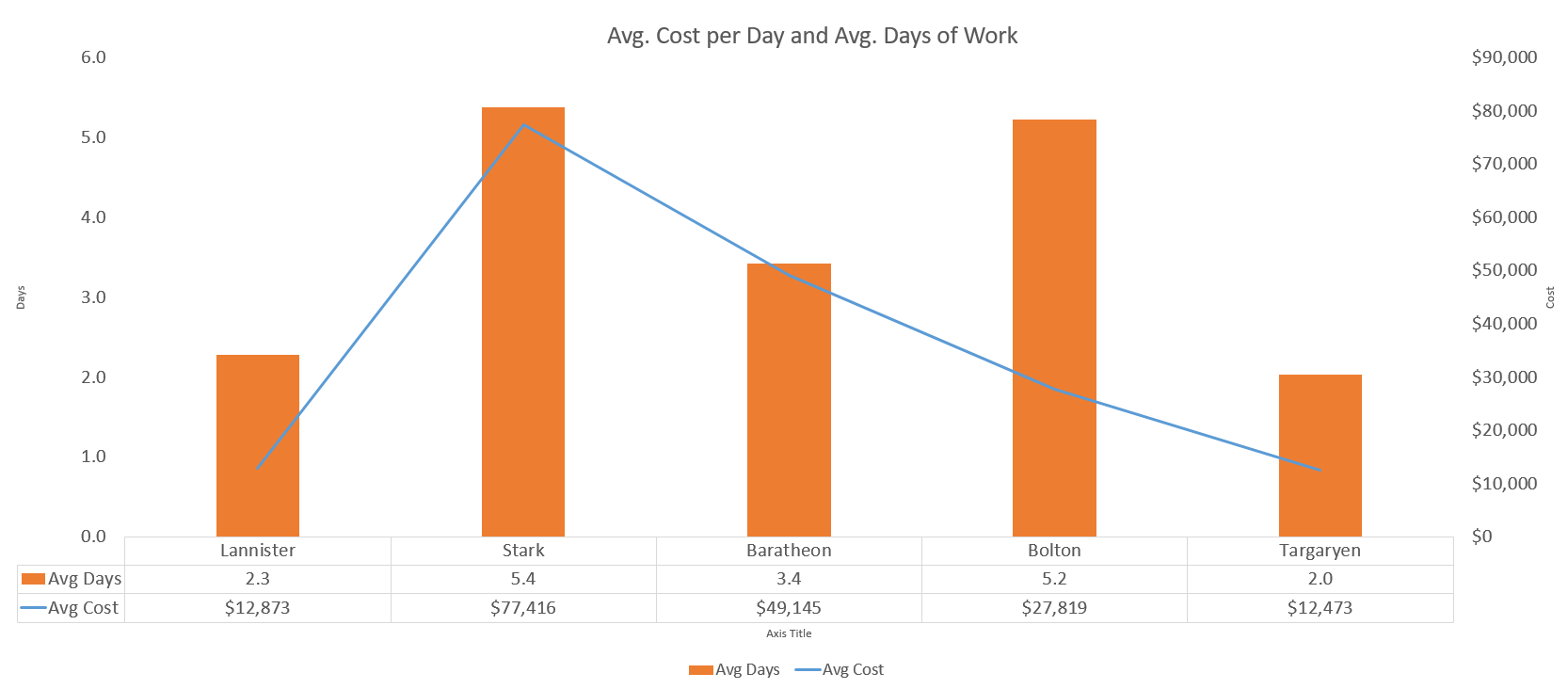 So if you find yourself spending too much time compiling workover data or simply don't have access to it. A well lifecycle reporting solution like WellEz can be a tool for simple data capture and reporting that helps you:
Identify problem areas faster
Reduce unplanned downtime
Make more profitable workover decisions
Check out WellEz On Demand at https://www.quorumsoftware.com/upstream-on-demand/wellez.  WellEz is a cloud-based well lifecycle reporting solution that's easy to use in the field, powerful in the office, and priced to fit the way you do business. WellEz can help you capture better field data and automate your daily drilling, completion, and workover reporting.