Data integration is one of the largest challenges small and medium-sized oil and gas companies face. From breaking down data silos and unlocking deeper value to enabling the business and providing an overall competitive advantage—the value of integration goes well beyond increasing data entry efficiency and streamlining workflows. Integrated upstream oil and gas software has the power to evolve how organizations analyze their business, to support decision making, and for solving problems they did not—or could not—anticipate. So, why are so few solutions available to the industry?
Accessibility is a hurdle to achieving data integration for the oil and gas industry. For example, using third-party integration over native integration can lead to suboptimal results because the third-party provider only has control over one side of the information exchange. A third party cannot modify the individual applications (e.g., by adding features to screens or re-factoring a workflow) to ensure accuracy, integrity, and efficiency.  
Technology fit is another obstacle. Software vendors serving the oil and gas industry that claim to offer an all-encompassing, integrated solution are typically operating on aging technology that is not cloud-native or even cloud-enabled. Alternatively, software vendors that excel in one area of the industry have added bolt-on functionality of their own, rather than integrate with best-of-breed software from other providers. In either case, the resulting software is not fit for purpose, stretches database models beyond their original design, and creates dependencies that slow the delivery of updates and upgrades for customers.
Announcing BI On Demand from Quorum Software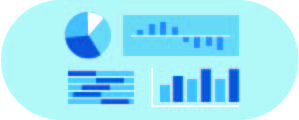 Quorum Software has a solution for delivering data integration intelligently, efficiently, and economically. Over the last three years, we have been building our capabilities through a series of acquisitions and investments in accounting, land management, well lifecycle, production, SCADA, and document management. Collectively known as Upstream On Demand, our suite of applications addresses the challenges of the market:
All products are cloud-native and delivered Software-as-a-Service (SaaS), enabling our customers with all of the necessary features and workflows without the burden of software installations, version upgrades, or IT and compliance costs.
Our technology and commercial models both allow operators to scale up via growth or acquisitions, as well as scale down in response to market conditions or divestitures.
Completing the solution, a specialized support team is in place to engage with front-line users in the field and office twenty-four hours a day.
Our integration strategy takes on all of the technical requirements for maintaining data models and APIs so our customers can focus on running their business. The next milestone for Quorum Upstream On Demand is using data integration for business intelligence. Here's a look at our three-pronged approach to business intelligence, which we developed through hundreds of customer interviews.
Microsoft Excel – Quorum Upstream On Demand will enable power users within organizations to consume and manipulate data in Excel, without requiring support from IT to maintain templates and data connects.
Microsoft Power BI – A majority of the oil and gas industry has invested in Microsoft's productivity suite; therefore, Quorum Upstream On Demand will serve up Power BI dashboards and reports. This cost-efficient approach will allow our customers to double-down on their existing investments with Microsoft.
Bring Your Own BI/Data Warehouse – For oil and gas companies that want to incorporate Quorum Upstream On Demand data, our BYOB approach will serve live data to the BI platform of their choice or an internal data warehouse.



We're calling our approach to business intelligence BI On Demand. The ad-hoc Excel features for BI On Demand are now available for Upstream On Demand customers to beta test with the following products: OGsys On Demand, WellEz On Demand, and Production On Demand. We look forward to continuing to work with our customers and the broader market as we continue to deliver on our roadmap. If you have any questions or would like to hear more, please reach out to your customer success representative.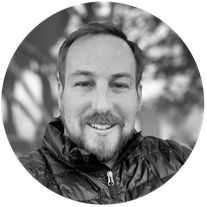 James Morley
Quorum Software
Vice President, SaaS Products & Customer Success
James joined the team in 2017 with the acquisition of WellEz where he served as COO. He is responsible for the Products and Customer Success teams of our On Demand SaaS product suite. James holds a BA from the University of Texas at Austin.