Thank you to our customers and partners for helping us support the Texas Gulf Coast Chapter of the Cystic Fibrosis Foundation. We appreciate your support and are grateful for your flexibility in moving Qnections from an in-person conference to an online one.
Transitioning to a virtual conference presented an unexpected opportunity to increase how we support the Cystic Fibrosis Foundation, a cause championed by Coastal Flow, a subsidiary of Quorum Software. Coastal Flow hosts "Crawin' for the Cure," an annual crawfish cook-off with proceeds benefitting the Texas Gulf Coast Chapter of the Cystic Fibrosis Foundation. When the event had to be canceled due to COVID-19, Quorum committed to donating all proceeds from Qnections LIVE to the CF Foundation and partnered with the former president and second-generation owner of Coastal Flow, Mark Fillman, on an online auction to raise funds for the foundation.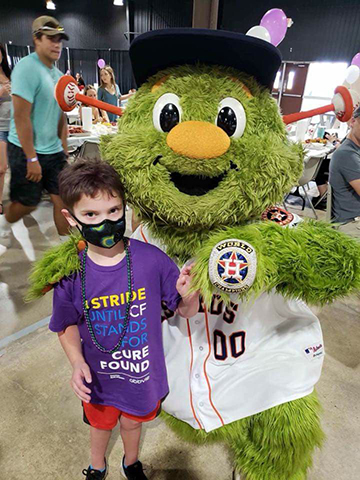 "A Coastal Flow partner introduced me to the CF Foundation more than a decade ago, and I was hooked – I will be involved with the CF Foundation for the rest of my life," said Mark Fillman, former President of Coastal Flow. "Even though I am no longer with Coastal Flow, I am immensely proud of the Coastal Flow team for their continued dedication to the CF Foundation through Crawin' for the Cure," continued Fillman. "I am so grateful that Quorum is carrying the mantle with Coastal Flow and expanding support for the foundation as a whole." 
CF is a rare genetic disease found in about 30,000 people in the U.S. It is a chronic illness that affects the lungs, pancreas, and other organs. The mission of the CF Foundation is to cure cystic fibrosis and to provide all people with CF the opportunity to lead long, fulfilling lives by funding research and drug development, partnering with the CF community, and advancing high-quality, specialized care.
Visit www.cff.org to learn about how the CF Foundation is Adding Tomorrows for people living with CF.