Energy Transition
We are committed to reducing our environmental footprint and transforming our business to support the clean energy transition for a sustainable future, while empowering our customers to do the same through innovative solutions within our portfolio.

Your Partner in the Energy Transition
We are committed to delivering innovative solutions that accelerate sustainability at scale for energy companies around the world. Our portfolio within the Quorum Energy Suite supports key energy transition objectives in the areas of planning, emissions management, carbon capture, low-carbon alternatives, and renewable energy.
Hydrogen and RNG
Alternative fuels can be a good way to reduce carbon emissions in meeting your organizational business goals. Discover how Quorum solutions provide accurate biogas measurement and can advance harnessing the full value chain of hydrogen.
Learn More
Utility Scale Renewables
Take advantage of soaring demand and long-term incentives by facilitating growth of your renewable energy portfolio. Improve scale and efficiency for land management and offshore logistics for impactful business operations.
Learn More
Delivering the Energy Transition Conversation
Our experts from major energy hubs around the world share advice and best practices for successful digital strategies for emissions measurement, tracking, and reporting.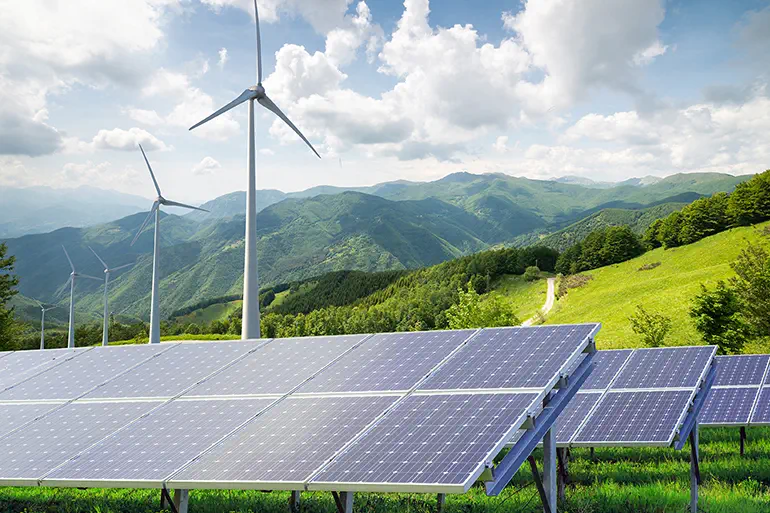 Energy Transition Guide for Operators
Discover what oil and gas companies are doing to shift their operations, maximize productivity and create value while transitioning to a low-carbon, and new-energy future.
Learn More
Jumpstart Your Emissions Compliance
Find out what you need to know and get advice from the experts to jump start your efforts to meet the latest regulations for emissions compliance.


Learn More
Unparalleled Expertise
Quorum team members offer centuries of combined energy experience, and it shows in our innovative software and thought leadership content. Visit our energy transition resource hub to learn digital strategies and market trends that support your transition journey.