Why Customer-Proven Oil and Gas Software Offers a Competitive Advantage
Competitors are positioning themselves as "Quorum 2.0" in sales presentations more often these days. As the clear market leader, Quorum is a target for vendors claiming to be what's next in oil and gas software. After 20 years, we are accustomed to the competition underestimating the complexities of our market and representing that new means innovative. Some may even call Quorum, "legacy." And for that, we thank you.
In a complex technology landscape, the challenge for operators is identifying what true innovation looks like in oil and gas. To go beyond the sound bite or shiny surface, to see under the hood and identify what true innovation—built for our industry, by our industry—looks like. True innovation is where the Quorum "legacy" outshines the rest.
The truth is, whether you're an upstream or a midstream operator, your oil and gas software is at the core of what your future holds during these uncertain times. Working with the right platform can make or break your company while the industry is facing challenges on multiple fronts. At the core of your business, an effective and integrated platform can drive efficiency and scale to deliver top-quartile operating performance and increased profitability in today's environment. Maybe more important, it can also future-proof your business and enable you to evolve without system limitations that can impede business transformation and prevent the adoption of new operating models.
At Quorum, we've established a record of success by continually innovating to meet the needs of our customers and delivering long-term value through multiple industry cycles over two decades. In fact, we believe in accelerating innovation through the cycle, so we—and our customers—are ready to meet the challenges ahead. Our software continuously evolves on the front end and back to meet the demands of the volatile landscape we operate in today. We continue to deliver new technology and capabilities to our customers that move them forward because our vision is based on where the industry can go, not where it's been.
So let's talk about what it takes to truly provide long term customer success and the top three reasons why Quorum's customer-proven myQuorum platform gives upstream and midstream operators a competitive advantage today and in the future.
1. Purpose-Built Applications Deliver Best-of-Breed Functionality
In a dynamic industry like oil and gas, the depth of functionality in your software is critical not only to your bottom line but also your peace of mind. However, depth can't be achieved overnight, and Quorum's decades of industry experience have produced flexible yet intuitive solutions. We've been through the many evolutions of oil and gas, serving companies big and small across the entire value chain.
The challenge is to handle the rarest of exceptions without complicating the everyday. Exceptions are prevalent within an industry that prides itself on its resiliency, adaptability, and innovation in the field. The cost of handling these exceptions is incredibly high from both a software and a business perspective. If your vendor doesn't have that kind of flexibility and depth, you won't know until it's too late because new vendors will try to sell you shiny features that look nice but just cover the basics and are not field-proven.
"Diverse" is another great word to describe our industry. In what other industry do you see a small, family-run business competing with the largest corporations in the world? Quorum customers range from five to 50,000 wells and from one to 75 gas plants.
No matter the scale, the challenges faced by pumpers, accountants, schedulers, landmen, analysts, GIS specialists, engineers, and commercial reps are the same. They are in the field, boardroom, control room, truck, back office, and virtual data rooms solving the many physical, commercial, and regulatory challenges to deliver energy safely and securely. Their individual software needs are equally diverse.
Lease analysts or pipeline schedulers work through complex, multi-step workflows and manage by exception. Financial accountants process thousands of checks and invoices daily and need to work seamlessly with spreadsheets, churning through large amounts of transactions. Field workers need easy-to-use, remote access to data in the field. Power GIS users build extensive spatial data views from the corporate office. Executives need mobile-based approvals and accurate reporting at their fingertips.
That's why myQuorum is modularized and built to ensure an optimal experience for each user type, or persona. At Quorum, we don't subscribe to a one-size-fits-all approach to technology.  Instead, we use technology to drive business outcomes, and myQuorum utilizes purpose-built user interfaces that employ mobile-first and mobile-never design patterns to provide the capabilities each persona needs to streamline their specific workflows.

Underpinning that user experience is a proven platform with the functionality, transparency, security, and maintainability to evolve and operate at scale. It's 90 percent of what matters; however, most vendors oversimplify the depth and diversity required from the software you need not only to survive but thrive. Our competitors talk of "easy upgrades" without any track record or proof they can maintain, much less evolve, complex systems through significant business and technology cycles. They talk about cloud as if it is a replacement for scalable, mature software architecture. They claim lightning performance by taking small, simplistic datasets and extrapolating them to real-world scenarios without any evidence or consideration for scale or complexity.


We continue to focus on increasing user-productivity with an innovative user experience, advanced mapping, and best-in-class application performance and scalability. We are focused on unifying processes and collapsing workflows across our customers to drive a more standard and efficient industry. We love to show our newest and most innovative front end features. But we are most proud that our customers know that proven depth and diversity will be there when they need it.
PURPOSE-BUILT & PROVEN
Innovation is more than what you see on the surface. True innovation comes from evolution, trial and error, enormous customer input, and experience working with personas across the industry over many cycles. When it comes to enterprise oil and gas software, true innovation isn't presented in a demonstration, nor is it experienced in a one-month trial. It's proven over decades in the trenches; the way Quorum has done it.

2. Integrated Workflows Drive Business Performance
We know purpose-built applications that deliver best-of-breed functionality to their users don't mean anything if you can't integrate workflows across teams. End-to-end digital workflows that span multiple systems across the field and back office make huge gains in productivity and accuracy possible.

Consider the workflows of upstream operators. These companies track thousands of wells and leases along with millions of counterparties across a complex landscape that spans multiple systems and a significant amount of paper.

Best-in-class begins with the industry's best suite of integrated land workflows. These workflows combine powerful agreement search with GIS extensions and mapping, land acquisition tools, robust division order capabilities, and deeply integrated document management. The result is a single source of truth and comprehensive workflow for all land and lease-related information. This isn't "half-baked integration." It's the industry standard and why innovative land departments continue to choose myQuorum Land.
Quorum doesn't stop with the industry's most fully-integrated land management system—it's where we start. As a lease moves into operations, myQuorum's AFE, EnergyIQ, WellEz, and Production Operations solutions provide operators with the industry's most trusted source of well information plus integrated workflows to track budget to actuals and identify correlations between what's happening in the field with real-time production data.
And the nexus of these systems is our purpose-built accounting for oil and gas. Integrated accounting eliminates hand-offs from operations. Fully-integrated systems drive speed and accuracy in production data quality, which enables real-time general ledger accuracy, automates land payments, eliminates PPAs, and ultimately reduces time-to-close, ensuring timelines are met, and financial reporting is accurate.
In contrast, midstream and transportation operators face a unique set of challenges. They work in real-time to manage and account for complex, fungible delivery systems that combine the operational rigor of running critical infrastructure with the art of deal-making that rivals any industry.


myQuorum Midstream and Transportation provide the industry's most comprehensive set of integrated order-to-cash workflows for operators that process, gather, and transport natural gas, crude oil, and NGLs. A robust and fully integrated customer portal, powered by myQuorum's personalized dashboards and mobile capabilities, streamlines customer communications, and empowers external counterparties to manage key processes with ease. And the deepest and broadest collection of integrated federal and state tax reporting, combined with an over 15-year history of NAESB compliance, gives our customers peace of mind that their critical regulatory needs are being met.
These commercial systems rely on measurement data to connect them to the reality in the field as the basis for making important operational decisions and accurately settling with counterparties. FLOWCAL by Quorum Software has been at the forefront of natural gas and liquids measurement for over 30 years by working with industry to evolve processes, develop standards, and evangelize the importance of measurement across the industry. That's why we are incredibly excited to combine FLOWCAL with myQuorum Midstream and Transportation to remove measurement data silos, reduce risk with unified system balances, and help accountants close faster and eliminate PPAs. This integration goes well beyond existing volume interfaces and delivers a unified workflow that spans the field and the back office.
From a technology perspective, the goal of system integration is to tear down data silos that prevent these workflows from evolving for the end user. It is also a way to reduce the cost and time spent deploying, gluing together, maintaining, and updating islands of disparate automation. Integration is a means to an end, and vendors that lack these mature and sophisticated capabilities point to a common database, or even the presence of an API, as evidence of integrated business workflows.
A common database was valuable a couple of decades ago, but cloud adoption and today's robust data landscape should emphasize business outcomes, not technology choice. Typically, a lack of diversity points to an overall immaturity in integration and data management capabilities. Vendors that lack our breadth of functionality point to the presence of an API and simple integration to a third party as evidence of integrated workflows. This hands-off approach to integration puts the burden on the customer, leaving them with nothing more than surface-level integration that does very little to drive real efficiency.  
We believe deeper and more modern integration is vital to unlocking next-level business performance within our industry. That's why we continue to invest heavily in expanding workflows across our portfolio, not only to reduce clicks but also to transform them entirely. We also believe it's critical that we provide more flexibility for our customers and better integrate with those around us by expanding our industry-standard APIs and improving our self-service integration capabilities.
CUSTOMER DRIVEN
Every decision we make, and product we provide, is informed by our deep entrenchment in the industry and the continuous, meaningful feedback we receive from our upstream and midstream customers.

3. A Community That Challenges Us
Over the past twenty years, Quorum customers have helped us build the world's leading industry solutions. They've been critical to the way we have developed new modules and expanded business lines. Together, we have solved new challenges with integration and scale, streamlined processes, and driven standards throughout the industry. We have been through multiple ups and downs as an industry, and every one of them has challenged us to improve.
Quorum Software is at the core of our customers' business, and they hold us to a high standard as a key partner in their success. We accept that standard and thank them for it. Because of our customers, we will always strive to do better, and never has it been more critical for us to listen to our customers as the industry faces unprecedented challenges. 
We understand what it truly means to have a focus on long-term customer success. Over the past twenty years, we've re-platformed solutions multiple times and worked hand in hand with customers to continue to deliver value and evolve their business on a piece of software they licensed decades ago. We've upgraded customers through cycles and major technology changes, and helped them modernize their business. Together, we've developed standards and built new solutions as business models evolve. We've helped them grow from startup to Fortune 100 and helped them to divest or diversify. And together, we will make it through this next unprecedented time, emerging stronger, and ready to meet the challenges of the next 20 years as an industry.
Our customers are our family, and we provide many unique ways to collaborate. The Customer Advisory Board (CAB) is Quorum Software's panel of trusted advisors made up of customers. Through it, all our customers can work with each other and share opinions, thoughts, and ideas to help to shape the future of our company. We also host Qnections LIVE, which is an annual customer conference that delivers learning tracks, case studies, product updates, and cutting-edge demos. Our mission is to build products that optimize our customers' entire organizations, and we know that's not possible without constant communication with all of our upstream and midstream customers.
Quorum has established a legacy of success unlike any other in the industry, and we have the scars and the results to show for it, as well as the loyal customers to speak to it. Whether you're an upstream supermajor or startup, or a midstream operator of any size, Quorum has the platform that can adapt and scale with you.
THE FINAL WORD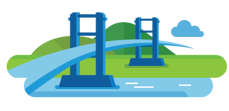 Newcomers want to be Quorum 2.0, but we are already moving onto Quorum 4.0, as we work with our more than 1,000 customers and industry partners to deliver the future of oil and gas accounting, financial, transactional, and operational software.