Energy Components
Transport
Track hydrocarbons through any mode of transport from production site to the downstream market.
Maximize Throughput 

A fully integrated solution to track hydrocarbons from production to revenue through pipeline, vessel, or truck. Energy Components Transport helps you maximize throughput with integrated planning, nominations, and reporting.
Features
Cargo Management
Plan and actualize cargo operations. Register all terminal operation processes and generate cargo documents.
Cargo Planning
Plan and forecast storage rundown and offtake. Get a complete overview of how inventory levels and entitlements develop over time.
Cargo Scheduling
Generate lifting programs that find the right balance between operational limitations and contractual commitments, to maximize asset value.
Cargo Operations
Capture cargo volumes and quality data, keep record of all cargo related activities, and generate cargo documents.
Cargo Claims
Calculate and evaluate demurrage claims and excess berth occupancy based on flexible and detailed timesheets.
Track Hydrocarbons from Production to Revenue
With Energy Components Transport, gain mission-critical functionality to track hydrocarbons from production to revenue through pipeline, vessel, or truck.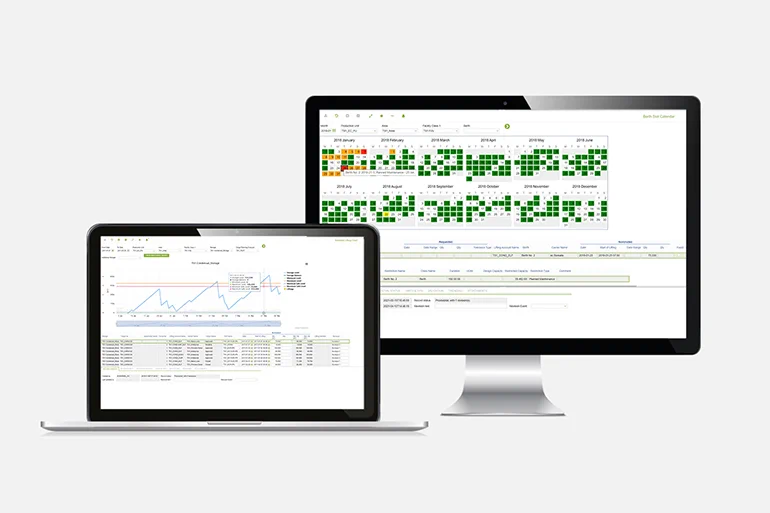 Benefits
Better Long-Term Planning
Improve long-term planning with purpose-built features for LNG Annual Delivery Programs (ADP).
Robust Functionality
Gain mission-critical functionality across pipeline balancing, nominations, and constraint handling.
Energy Components Hydrocarbon Management
For more than three decades, Energy Components by Quorum Software (EC) has been the industry's flagship solution for production reporting, allocation, and hydrocarbon accounting. With 650 licenses installed 55 countries, EC manages a significant portion of the world's production of hydrocarbons, making it the global industry leader.