The past 24 hours have been a rush! Qnections is officially on a roll and attendees are up for the game. Between the golf tournament at Bear's Best Las Vegas, the Technology Expo, Quest for the Q, and all the engaging sessions; we've been working hard and playing harder. Our CMO even took the stage dressed as Elvis to close out this morning's general session with a preview of the dancing that's sure to ensue at the Hakkasan party tonight.
If you've glanced at the agenda, you know we have a jam-packed schedule filled with sessions about everything from "Don't Gamble with your Accounting Software" to "Double Down: What's New with Land Management and Division Order" and "What Happened to My UI?". We've also been diving into some of the major challenges facing oil and gas leaders today with our Technology Leadership Forums.
Want a taste of some of the conversations you missed?
A quorum of leaders (get it?) gathered to discuss what's really going on with digital in oil and gas. My favorite quote from one particular panel: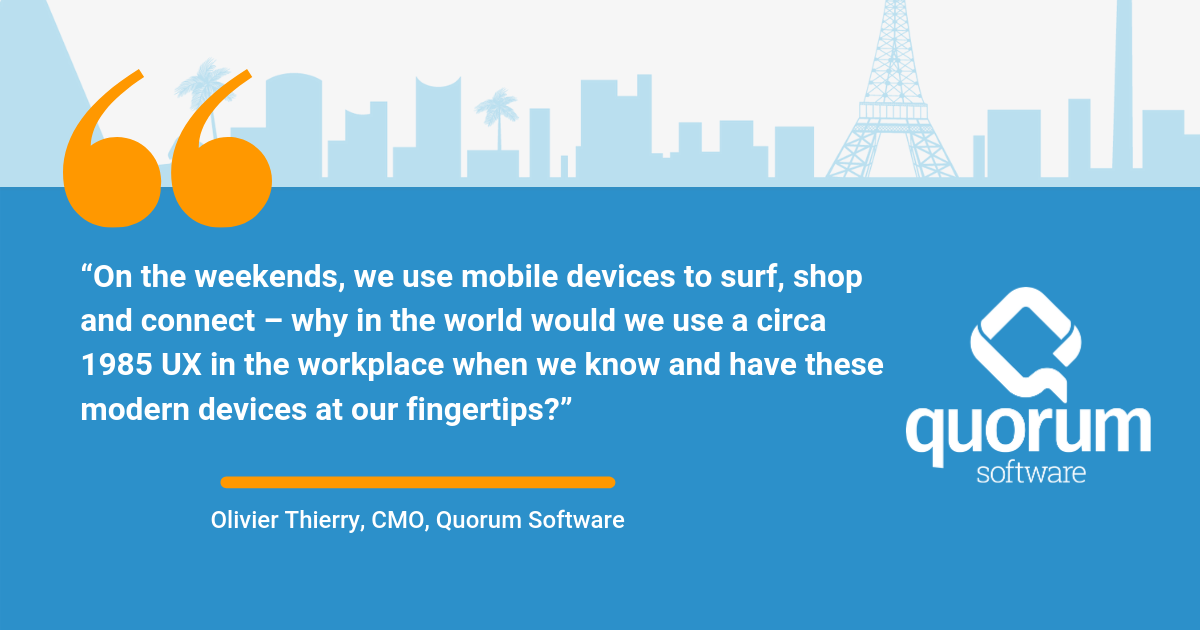 Robert Engelhardt from Pembina Pipeline Corporation doubled down on challenges with digital transformation and becoming a truly data-driven organization. He found that they needed to work closely with their IT teams to be successful, and compared it to 'the blind men and the elephant' analogy: each person touches different parts of the elephant and comes to a different conclusion on what it is (be it a rope based on touching the tail, or a spear from the feel of the tusk and so on). If everyone can only touch one portion, the bigger picture is not visible.
It's not only about integrating disparate data sources and application siloes, though. A single source of truth is just the beginning. Clean data sets a foundation that makes digital transformation possible. IDC's Andrew Meyers said he's heard others compare machine learning and AI to a Ferrari – we need to fill the pot holes in the road and figure out how many lanes the road needs before we can hit the gas.
When in Vegas…
… it's important to have some fun. Attendees have been playing our in-app game, Quest for the Q – The Royal Flush, in hopes of winning the grand prize of $500. They've been taking photos that represent the various challenges, with clues being dropped throughout each day. Competition is fierce with everyone's best poker face in action.
We had a couple special guests during last night's Technology Expo. Vegas' best Elvis graced us with his presence to help with Quest for the Q challenges, and a magician entertained us all with his Vegas tricks.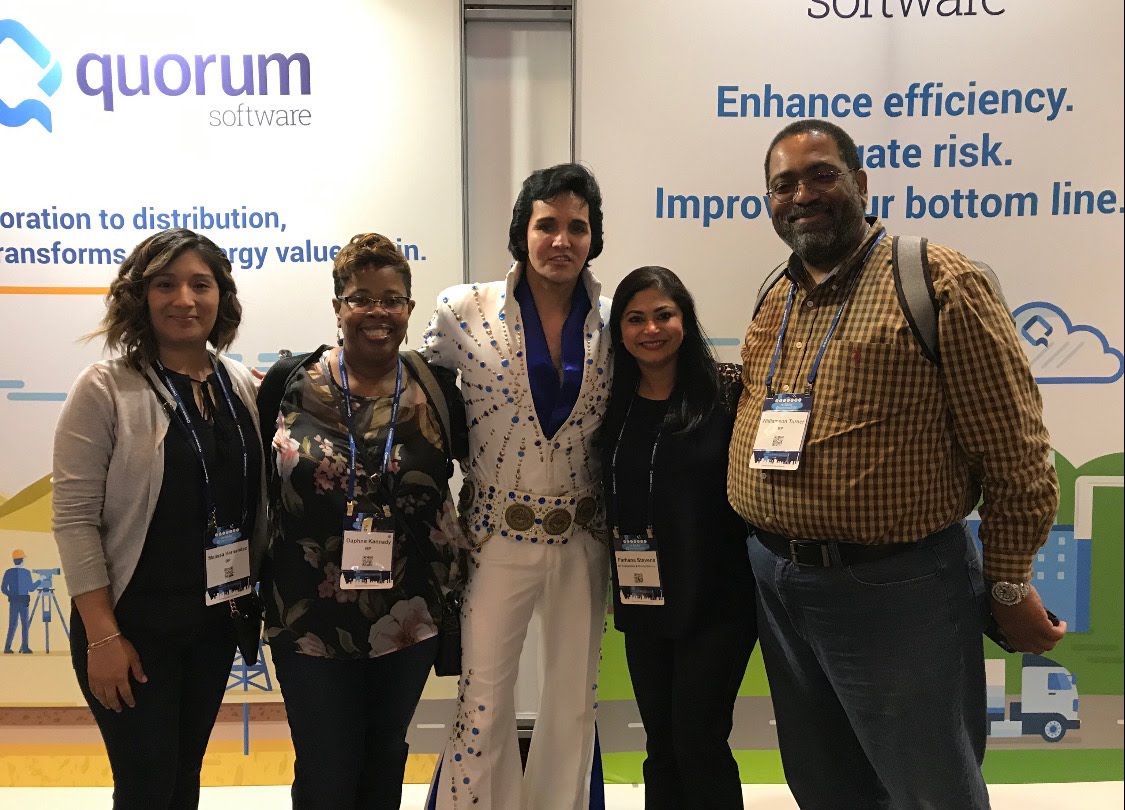 Attendees have also had a great time getting to know each other over drinks at the Technology Expo and during networking breaks, with many taking advantage of the time to speak with our various technology partners. 
The first couple of days have been filled with fun surprises and intriguing conversations. Stay tuned for what's in store tomorrow!