You're an accountant for a small to medium sized oil and gas company where your day-to-day activity accounts for multiple wells, each operating like a separate business with their own revenue and expenses. You're collecting, accounting, and distributing the revenue to various owners while generating expenses, processing invoices, and billing for interest shares. And all of this must be managed and closed within the month to meet reporting requirements. Does this sound familiar?
The accounting function for oil and gas is no small undertaking and is extremely unique, with complexities that are difficult to analyze without industry specific software. A generic accounting software like QuickBooks may actually complicate your business instead of simplifying processes with functionality purpose-built for oil and gas. Here are three reasons you'll want to know.   
Reduce or Eliminate Manual Entries
Purpose-built oil and gas accounting software provides shortcuts to automate the complexities specific to oil and gas. These shortcuts significantly decrease the amount of time spent on manual records each month, and in some cases, eliminate manual entries entirely. These time-saving shortcuts include:
Electronic uploads automatically create AP invoices and revenue details
Recurring invoice generation configured for routine A/P invoices
Purchaser check input screens ease revenue entry as it translates the purchaser codes to the company's internal codes for wells, products, and interest type
Set accounts or fixed accounts eliminate the need for users to enter account information for entries such as A/P Trade, Revenue Income, Tax/Deductions Expense, Cash Accounts, and Accounts Receivable
Payment by ACH eliminates the need for paper check stock
Emailing services improve cost and efficiency by distributing revenue statements, JIB invoices, A/R summary statements and A/P check remittance advices
Netting of revenues against A/R balances for owners contributes to cash management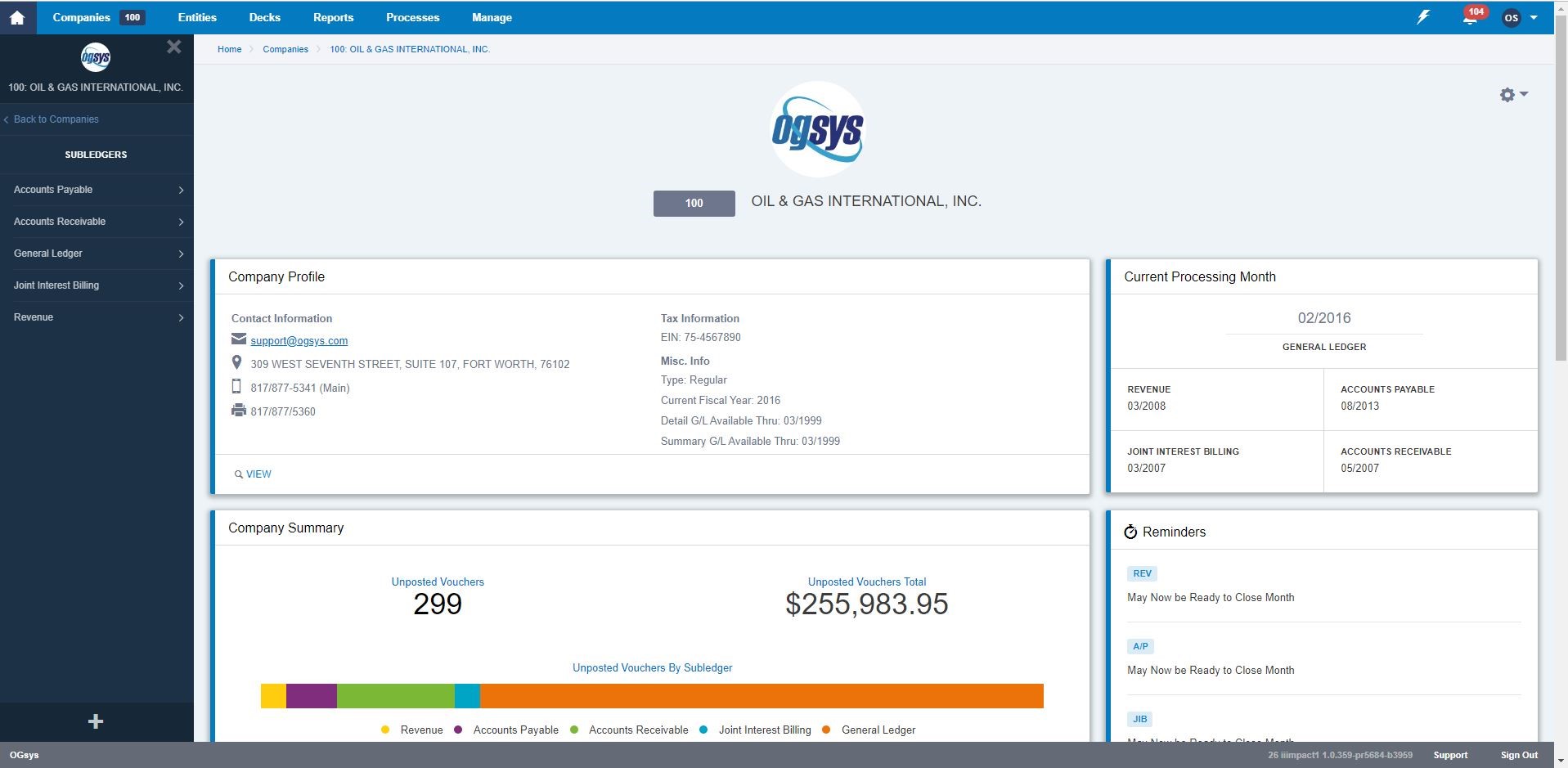 Oil and Gas Accounting Software Reporting
Oil and gas requires specific reporting functions to evaluate the profitability of your wells and comply with industry requirements. Oil and gas accounting software purpose-built for your business will come with a comprehensive and customizable reporting suite to track your well revenue and production. The types of analysis and reporting include:
Analysis and verification of expenditures at the well level
Analysis of budget vs actual expenditures for AFEs
Financial statements, such as Lease Operating, empower users to determine the profitability by well and assist with decisions for buying or selling interest
Analysis of revenues received at the well level to identify any wells that are not receiving revenues on a timely basis
Price evaluation compared with the current market
Comparison of the product volumes to state production reports to determine that revenues relate to well production
Gross and Net Volumes, and Value calculations are recorded for real-time reporting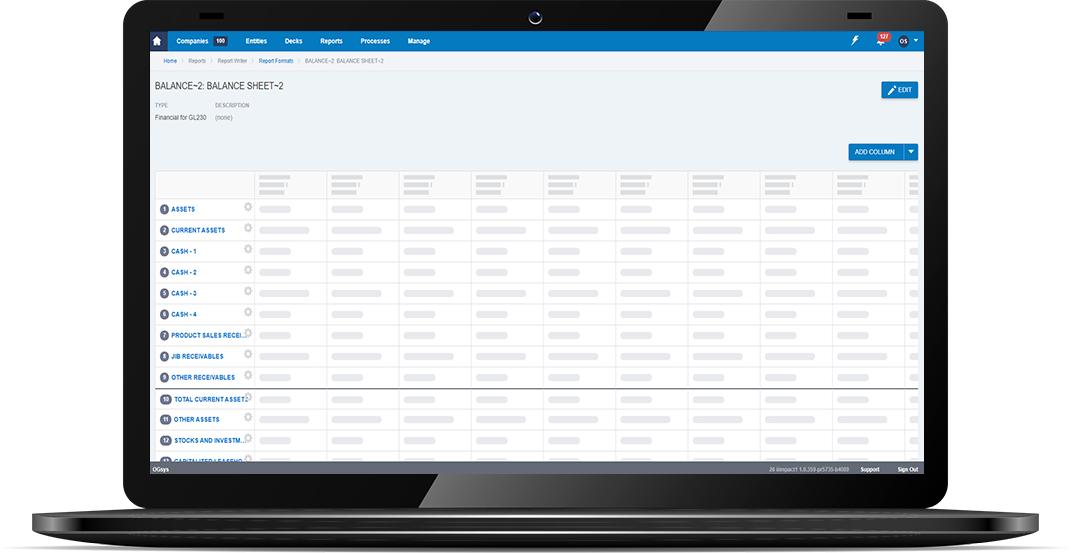 Checks and Balances
Specific to oil and gas is a need for segregation of duties that apply checks and balances throughout the accounting system. A purpose-built accounting system provides countless customizable internal controls and key processes which prevent accounting errors or fraudulent activities. These checks and balances are:
User roles for update, read only and no access are defined by the company for every menu item
Security privileges prevent unauthorized access to sensitive information such as Federal IDs
Audit trail and reporting for any changes to sensitive information with edit details
Password protection by user and by company to prevent unauthorized access
Segregation of entry vs approval vs posting of entries prevents errors
Checks in place for duplicate invoices, proper account, well and AFE codes, budgets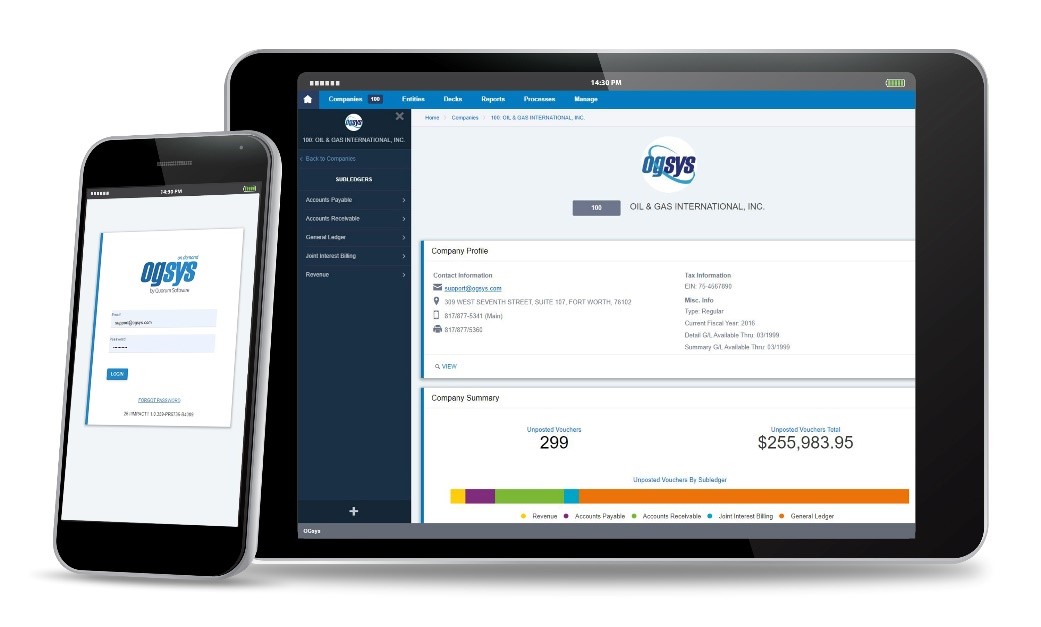 Are you ready to take your small oil and gas business accounting to the next level? Quorum's OGsys On Demand is a purpose-built solution for oil and gas accountants, by oil and gas accountants.
To learn more, download a full overview of our oil and gas accounting software, or watch our demo.