Recently we've all become digital warriors working from home in this new pandemic era. Many digitally enabled companies switched over to work-from-home without missing a step. But what if you can't access your filing cabinet full of leases, or other documents because they aren't in the cloud and digitally accessible? How has this impacted your business continuity? Has Q1 of 2020 become the compelling moment for the oil & gas industry to finally modernize?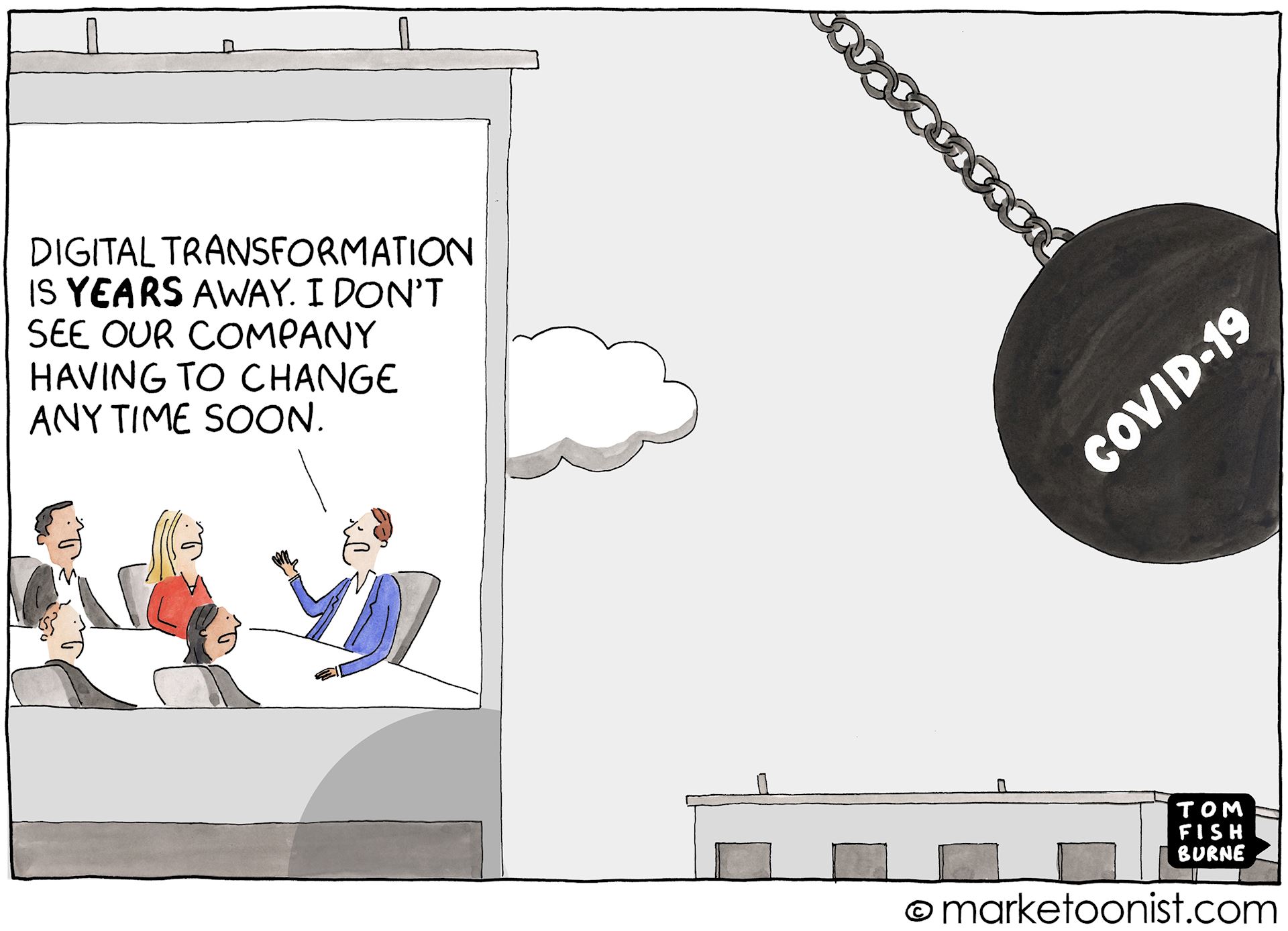 The oversupply of oil and gas driven by the price war, followed by the sharp drop in demand from COVID-19, has placed North American oil & gas companies under enormous pressure to become the best managed businesses they can be. The modernization wrecking ball is upon us and the time is now to make fundamental changes that drive operational efficiencies that move the bottom-line.
This is not an easy endeavor, but a necessary one. It requires leadership, planning and the courage to culturally transform. It requires the adoption of new technologies and the ability to breakdown traditionally siloed areas of your business. It's not a quick fix, but more so a carefully planned roadmap of continuous improvement and change. The new industry cry is no longer "Drill baby drill", it's now "Profits baby profits".
What industries have gone through this paradigm shift? What technologies are important? How do we stack up against other industries? What is the way forward? And, what does success look like?
Late last year we sought out answers to these questions, never imagining that they would become even more important to address a month or two later. We polled 400+ IT decision makers (ITDMs) in other industries and oil and gas decision makers (O&GDMs) to examine their attitudes about technology and -- how it can be used to improve business competitiveness.
The data in this report explores the challenges the industry is facing and presents actionable takeaways for executives to follow. This research will help demonstrate a path forward -- where the key learnings from other industries correlate to the challenges oil and gas leaders are working through today.
I hope you take the time to explore the eBook and the associated data, and think through the challenges and changes you need to make in order to not only survive these turbulent times, but to thrive.
The time is now.